All of our open meetings have been cancelled until further notice as following Government guidelines and ensuring that our visitors would be safe indicates to us that it would be better not to hold these meetings. We would hope to resume our open meetings as soon as it is safe to do so, so that we can continue to reach out into our communities and involve as many people as possible in Sunderland Green and Open Spaces Forum.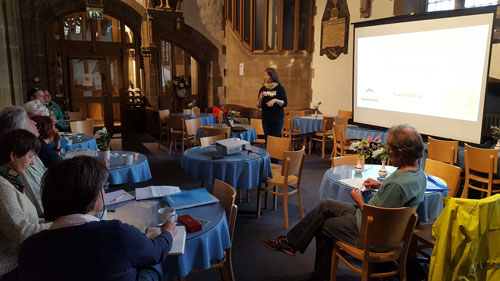 Sunderland Green and Open Spaces normally organises open meetings on a regular basis. These meetings are held within different areas of the City – including Washington and the Coalfields areas to ensure we remain as inclusive as possible.
Planned meeting dates and times for 2020 were originally –
Monday 2nd March 2020 – 6-8 p.m.
(Monday 1st June 2020 – 6-8 p.m.)
(Monday 7th September 2020 – 6-8 p.m.)
(Monday 7th December 2020 – 6-8 p.m.)
Only the March open meeting went ahead as the Government Coronavirus lockdown came into force. You can see notes of that meeting if you wish by clicking this link to the relevant page.
We will announce in our newsletters, Facebook and Twitter social media accounts when the next meetings will resume.
Stay safe.